Highest Paid NBA Players 2022
It's no secret that the highest-paid NBA players make a lot of money. Every day, hoops fans are bombarded with images of mansions, whips, and the latest high-end gear from their favorite stars.
We're going to look at who is the highest-paid NBA player, their contract lengths, and the average annual salary breakdown.
Warriors PG Stephen Curry
Contract: 5 years, $215.4 million
Average annual salary: $45,780,966
Stephen Curry is the highest-paid NBA player of 2022. Curry is the Golden State Warriors' public face. His total net worth at this time is $160 million and this will keep growing.
Curry entered the 2009 NBA Draft when he was taken for the first time by the Warriors. Since then, he has made an immediate impact on the Warriors. Steph Curry signed a four-year, $215.4 million contract extension with the Warriors in 2021. During the 2022-23 season, he'll reportedly earn $45.78 million, with the amount slowly increasing each year.
After record performances, he was the obvious choice as the Most Valuable Player of the 2022 NBA All-Star Game at Rocket Mortgage Field House in Cleveland.
76ers PG James Harden
Contract: 4 years, $171,131,520
Average annual salary: $44,310,840
James Harden is the second-highest-paid NBA player of 2022. He is currently under a contract of 4 years worth $171.1 Million. Harden is a member of the Philadelphia 76ers' shooting guard line.
James Harden's net worth is around $165 million as of 2022. Moreover, he has a base salary of around $44.31 million. Currently, he is not having the best time playing because he is not in his prime but that hasn't stopped him from making money. Not to forget, James is a six-time 'NBA All-Star' and a five-time All-NBA Team selection.
Rockets PG John Wall
Contract: 4 years, $171,131,520
Average annual salary: $44,310,840
Over the years, John Wall has been a prominent player in NBA since his debut in 2010. He currently plays as point guard for the Houston Rockets. The Wizards signed Wall to a five-year, $80 million contract. The deal was extended in 2017, with a staggering increase to four years and $170 million.
But in 2020, the Rockets traded him to the Wizards as part of the deal for Russell Westbrook. As a result of the prior contract extension and salary cap, the Rockets owe John Wall $44.31 million in pay every year. So far, Wall has appeared in 40 games with the Rockets, putting forth solid performances.
Lakers PG Russell Westbrook: $44,211,146
Contract: 5 years, $206,794,070
Average annual salary: $44,211,146
Russell Westbrook is the fourth highest-paid NBA player on this list. Westbrook signed a five-year, $206 million contract extension with the Oklahoma City Thunder in 2017 that will last through the year 2022.
He was traded to the Houston Rockets in 2019, where he spent one season before being traded again to Washington in 2020. Then he was again traded to Los Angeles Lakers where he played the season 21-22.
During the 2021-2022 NBA season, his total earnings were $44.21 million. In addition, he has averaged 20.3 points, 8.6 assists, 8.0 rebounds, 1.3 steals, and 4.6 turnovers in 24 games for the Lakers.
Nets SF Kevin Durant
Contract: 4 years, $198 million
Average annual salary: $42,018,900
Durant, without a question, is still at his peak and the most skilled scorer in the game today. Recently Kevin Durant, the All-Star forward, has extended his contract with the Brooklyn Nets for the foreseeable future.
The contract has a four-year term and a total value of $198 million. Durant averaged 26.9 points, 7.1 rebounds, 5.6 assists, and 1.3 blocks per game this season. As a result, he is worth $170 million in 2022.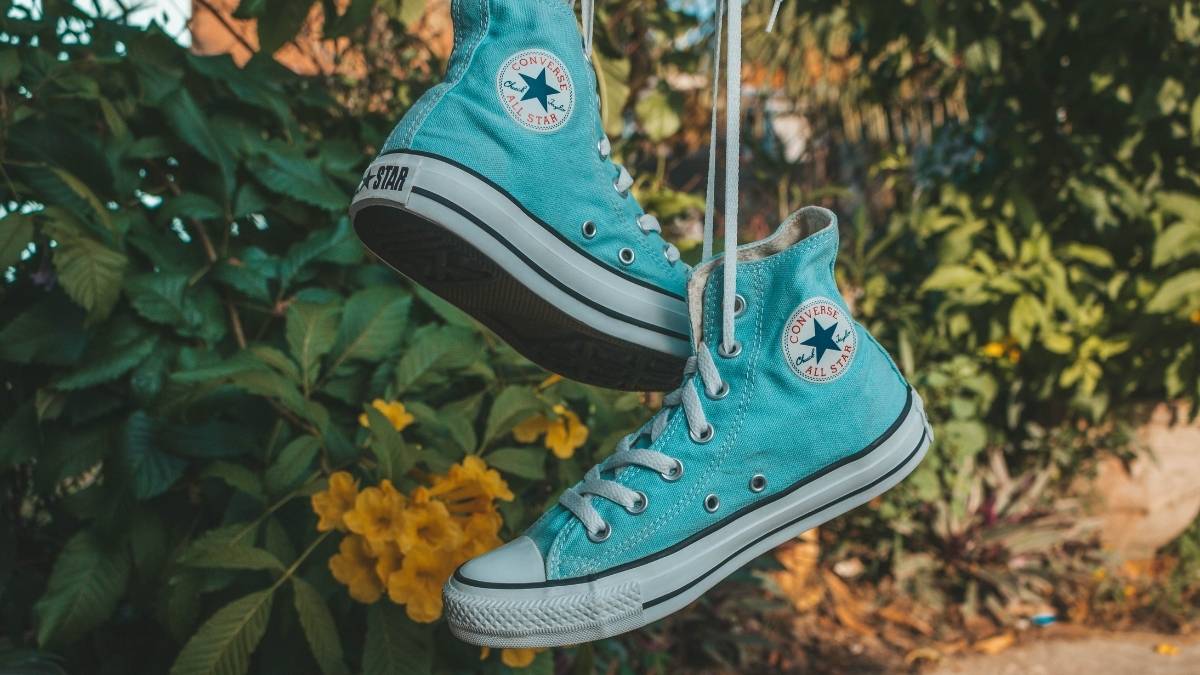 Everyone will be aware of the Converse brand due to its signature trainers, the Chuck Taylors. But, who is Chuck Taylor exactly?
Well, that's what we're going to look at today to find out how this name became associated with Converse.
Where it Began
To start, Converse was a company that started in 1908, and to be clear Chuck Taylor wasn't the founder. However, he was a very important person in the growth of the business, especially in helping sell the shoes that would become known as the Chuck Taylor All Stars.
Chuck Taylor was a basketball player and became an ambassador of the shoes helping to sell them to coaches and players of other teams. Spalding at the time was its main competitor and it was his job to grow the shoe business for basketball players.
He played for Converse basketball teams as well as being a salesman for the brand. This allowed him to even get involved with making suggestions of how the shoe could be improved for its performance. This included extra support for the foot and a reinforced patch to protect the ankle.
Chuck Taylor hence played a role in getting the 1936 US Olympic basketball team to wear them at the games in Berlin. Three years after in 1939, players sported the shoes in the first NCAA championships.
The man synonymous with the shoe and Converse brand didn't receive royalties for shoe sales, but it was rumored that he did have access to use the company bank account to expense things.
The Chuck Taylor Shoes
The shoes are now a staple of different communities across the world and have been worn by many famous names over the years like Kurt Cobain and James Dean. But, the shoes were first designed for basketball players because they were comfortable and durable.
Today, Chuck Taylors are worn by men and women of all ages and come in many colors and designs. It's funny how they've gone from being a versatile sports shoe to a style item.
Competition in Basketball
By 1960, the Chucks were the status symbol worn by every basketball player in the NBA. Some legends made a name for themselves wearing these shoes.
This status isn't the case any longer as Nike has become the dominant name in basketball with the Air Jordan shoes. Other sports shoe brands compete for players' use including Under Armour, Adidas, Puma, and Reebok.
Final Takeaway
Chuck Taylor was a trendsetter who put Converse on the map. He deserves all the credit he gets for helping to propel this brand to one of the most well-known in the world still in 2022.
He might not be well-known as it's the Converse brand that gets the plaudits, but that's why we've wanted to put a face to the name of the legendary Chuck Taylor All Stars.